60 year anniversary Jan Antoni Nekkers
On July 30, 2011 Jan Antoni Nekkers (1920) and his wife Gerrie Schuurman celebrated their 60-year anniversary in Zutphen.

On a Saturday afternoon some 70 relatives attended the party in the garden of their house on the Coehoornsingel in Zutphen. Even a niece from Canada came over (Henny), and three of her brothers (John, Gary and Peter) also from Canada, accompanied by their spouses. See our picture site. On the party, Jan Antoni's sister Duike (1925) told us, that she has a photograph of her grandparents Nekkers-Aalders (born in 1853).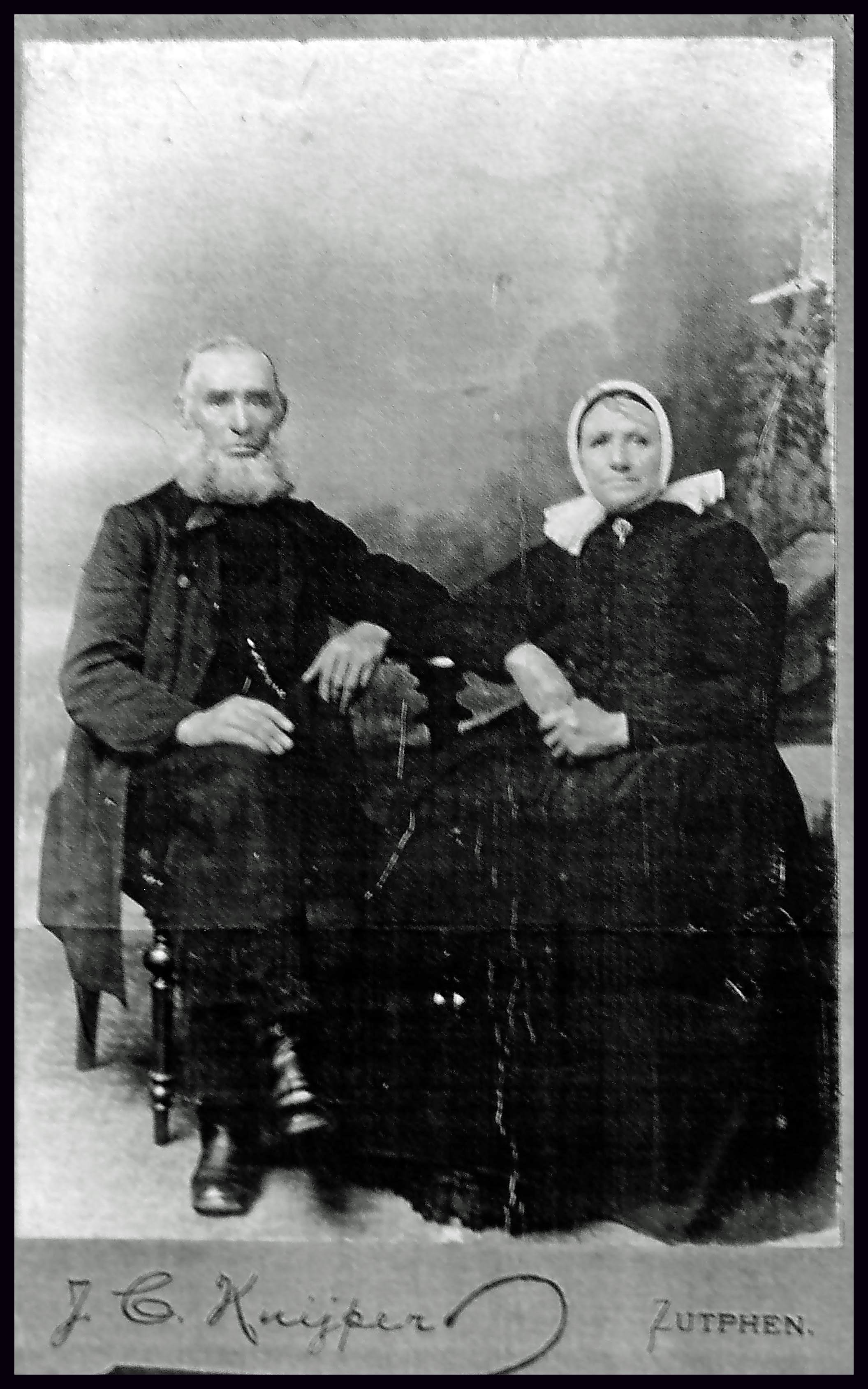 The 2008 reunion in Holland (MI) USA

In 2007 Nancy invited us for a reunion. Read the announcement.

A brief report of third reunion of the Neckers/Nekkers family: A wonderful event, the third reunion on 26 July 2008 in the city Holland in Michigan (USA). More than 35 people were present, of whom 5 from Canada, 2 from Europe and the other participants from several states of the USA. The organization of this meeting was in the hands of Nancy Blackwell-Neckers, who offered to use her summer house on the shore of Lake Michigan. In the morning the participants entered and presented themselves and their company. Some of them had not seen the others for some dozens of years. The children of Nancy and their spouses did wonderful work in offering a firm lunch and the afternoon was spent on talks, visits to the beach, swimming, sunbathe, looking at old pictures and films and to studying the complete electronic file (archive, database) brought by Peter Nekkers (NL). Before the excellent BBQ-diner (also made by the children of Nancy) a presentation of the family history was given by Peter. Afterwards Nancy gave us a splendid, engraved memory glass. That was filled with champagne. The participants toasted on the success of the meeting and on the coming anniversary of the oldest participant, Carlyle Neckers (96 years). Nancy should receive a large compliment for her preparation (as from summer 2007) and implementation of this successful reunion. The sun was shining all day above Holland (MI), but even without sun we would have enjoyed everything. You could hear and see people chattering, drinking and laughing everywhere in the house and the garden.

Reduction of website pages...

Due to the implications of a law on privacy of personal data this website contains mainly information on persons born before 1920. This does not imply that the information on younger people is not or no longer available in the family archives and the database in the computer of the web owner. Family members, feel free to ask for information on specific parts of the family tree.

However...

From now on, it can take a long time before the search engine Google 'forgets' the names of younger family members.

Photo's

See our page with photographs of the recent events.